"AWESOME PHOTO BOOTH SERVICES FOR AWESOME EVENTS"
Make Your Events or Parties Awesome With Photo Booth Services in Malaysia
Interesting Facts About Us
welcome to PhotoBooth.com.my! Having a photo booth during your event will always bring more fun to the guests and we would like to impress your guests with our excellent photo booth services in malaysia.
You can hire a photo booth rental services for your special events such as weddings, parties, dinners etc and we will help you to bring fun and entertain your guests!
Can Photo Booth Add Fun to Event?
Why should we hire a photo booth service for our event or party? What are the functions of photo booth?
Nowadays, everyone likes new and creative ideas that can impress their guests when it comes to event, wedding, dinner, party etc. Why should your guests be any different? Your guests would be very happy if they can receive special photo printed gifts when they attend your event.
Even more so when that gift really connects with them seeing as how it's a gift of their own making. So it'll have a special place in their heart, thus making it something that they'll more likely to keep and hold for a long time unlike any other gifts.
Book Your Photo Booth Now!
Photo booth rental can always make your event more exclusive and memorable. You just need to grab some friends or family members to shoot photos with our customised photo booth props at our customised photo booth backdrops.You not only "freeze" the moment, but can also own a very interesting and awesome instant print photo!
This has proven to be one of the most effective way to give a precious memento for your dear guests. A gift that has a picture of themselves in it will prove to be something really worthwhile to keep for a very long time.
Impress Your Guests With Fun Photo Booth, Funky Props & Customised Backdrop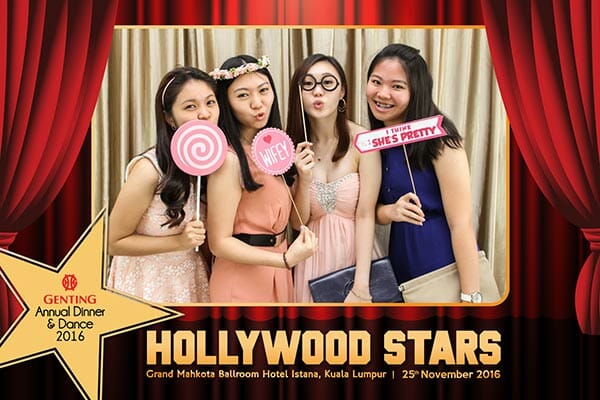 High Speed Photo Printers
Professional Photographers